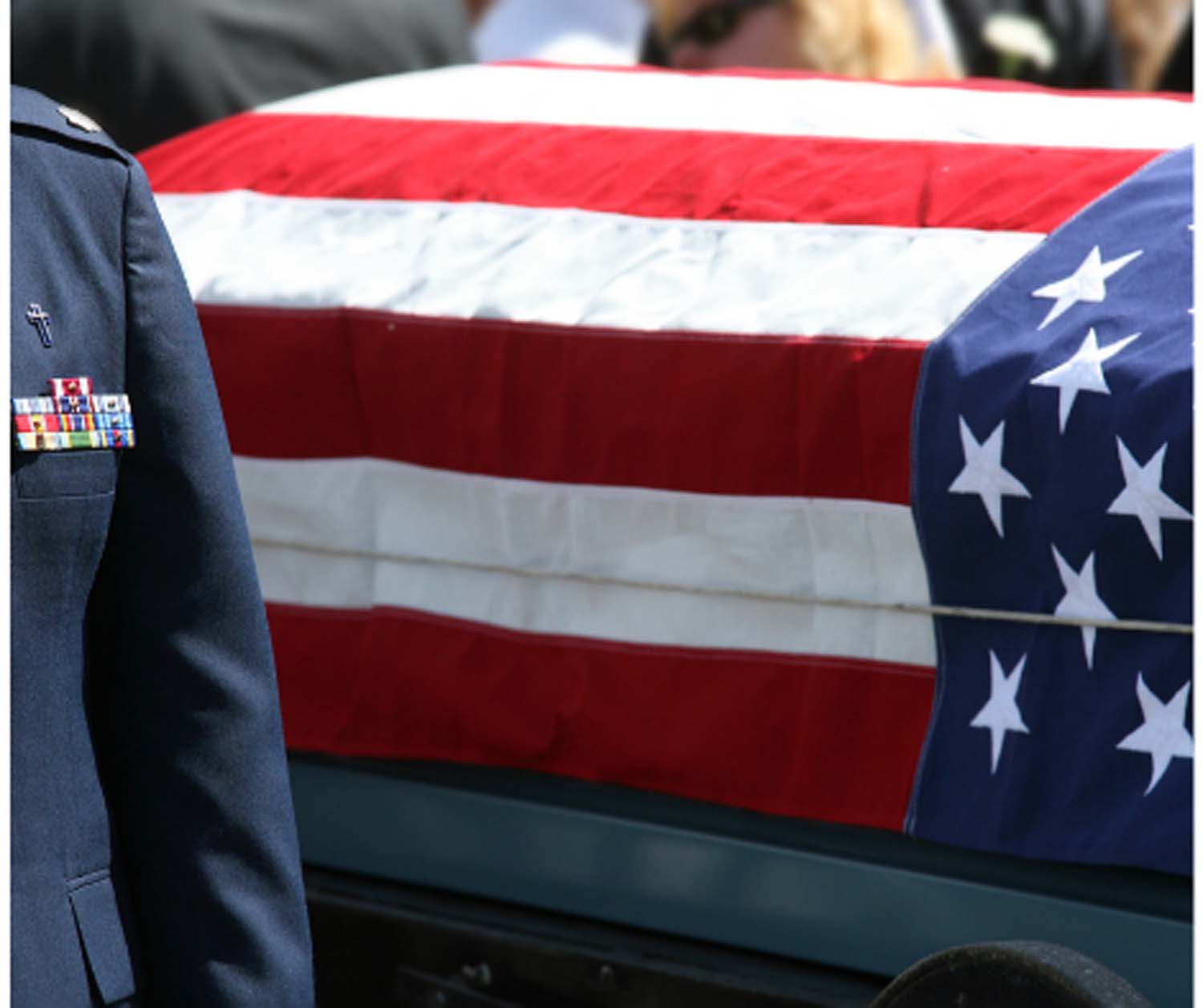 The Veterans Administration (VA) offers free benefits to the families of deceased Vets. We talked about these in previous articles. They includea headstone, grave marker, and medallion. Also a burial flag and Presidential memorial Certificate (PMC).
Now let's outline the burial benefits available for families of deceased Veterans. We suggest you also check the VA website. And speak with your funeral director about your unique circumstances.
The VA changed its approach to burial benefits in 2014. The goal was to make it easier for families to collect. The program went from a reimbursement based payments to a flat rate. In that way, families could get quicker, more efficient service. They would not have to submit receipts for services that the VA pays for anyway.
The following summary is based on that new approach.
Service-Related Death
The payment for service related deaths is straightforward. It's $2,000 for a death connected to the military service. Also, some or all of the costs of transporting the deceased to a VA national cemetery may be reimbursed.
Non-Service Related Death
There are two levels of payment for burial and funeral expenses for deaths after October 1, 2019.
$796 if the deceased was hospitalized by the VA at the time of death.

$300 if the deceased was not hospitalized by the VA at the time of death.
To receive benefits, you must have paid for a Veteran's burial or funeral. Also, you have not been repaid by another government agency or anyone else. For example a deceased Veteran's employer. Obviously, the Veteran must have been discharged under conditions other than dishonorable.
The deceased Vet must also meet one of the following requirements. We took these directly from the VA website: https://www.benefits.va.gov/compensation/claims-special-burial.asp
Died of a service-related disability, or

Was receiving a VA pension or compensation at the time of death, or was entitled to but decided against it to reduce his/her military retirement or disability pay, or

Died while hospitalized by the VA, or while receiving care under VA contract at a non-VA facility, or

Died while traveling under proper authorization and at VA expense to or from a specified place for examination, treatment, or care, or

The Vet has an original or reopened claim pending at the time of death and has been found entitled to compensation or pension from a date prior to the date of death, or

Died on or after October 9, 1996 while a patient at a VA-approved state nursing home.
There are some exceptions to the eligibility for non-service related deaths. They include dying during active military service. Or death while holding office as a member of Congress. Also as a Federal prisoner.
We recommend you check the link above for a complete list of the requirements. And information on how to apply. The Veterans Administration is there for you to help honor the service of your loved one.
When it comes to the wake, call us for a proper military wake. We work with your funeral director to coordinate a respectful and proper viewing. That includes the flags, carpet, and colors of the Veteran's branch of service. We look forward to speaking with you about a military tribute to your loved one. A tribute they rightly deserve.
Until next time,
Mark Williamson
Command Master Chief
U. S. Navy (Retired)
I served 23 years active duty and saw firsthand the courage, selflessness, and sacrifices our soldiers make. I feel a personal and solemn obligation to offer them the military wake they so rightly deserve. Call me, Mark Williamson, at 315.272.7327 or contact me here to request a military wake for your loved one.